Stick Tech Q&A with your host Justin Skaggs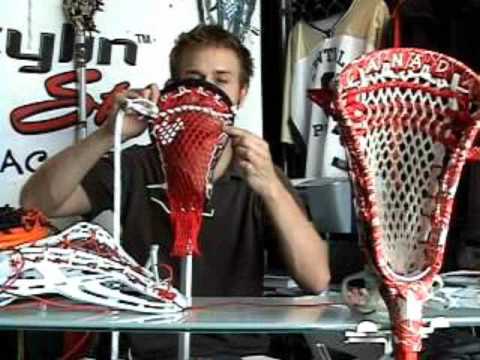 Follow Discussion
2 Responses to "StickTech Q&A # 1 with Justin Skaggs"
mike Says:
July 20th, 2009 at 10:47 am

Two questions:

When you say the strings should get progressively tighter do you mean from the top down or from the bottom up?

Many pockets have an upside down U or a V in them below two or three shooting strings? Why?  Is is better to use an upside down U or V?  If not, why not?  If so, why and which is better an upside down U or V?  If you use an upside down U or V how many top shooting strings is best to use?  

I also see some people use nylon v. hockey lace shooting strings?  why?  what's the difference? which is better and why?  Can they be combined?

Are your recommendations for the number, shape and material used for shooting strings different when there are two leathers in the pocket?  why?

I play D and LSM, so please consider that in your answers.

thnx!

Cody Says:
October 1st, 2009 at 10:34 pm

This is going to be my second year playing lacrosse, and I don't know much about putting together anything on the stick. Now that I know how to put in shooting strings, how might I go about putting in side walls, or the strings at the top that connect the mesh to the head?
By the way, these are great videoes, keep up the good work.
Leave a Reply