February 26th, 2009
by
Mark Breier
Category: D3, Men's
Tags:
Cabrini
,
Cortland
,
D3
,
Gettysburg
,
Hampden-Sydney
,
Haverford
,
Kylor Berkman
,
Lynchburg
,
NESCAC
,
OWU
,
Salisbury
,
Stevens Tech
,
Stevenson
,
Western New England
,
Widener
We can almost say the season is fully underway.  Once the NESCAC gets going sometime next week, we'll have ourselves a season here in D3 land.  The action thus far has been kind of slow but games should kick into high gear moving forward.
The game of this past week had to be Stevenson holding onto beat Widener 7-6.  I attended that game and I thought it was kind of sloppy, even in the 2nd half when it all was on the line.  Stevenson relied heavily on holding the ball and playing the clock game.  It worked in their favor but Widener showed some great defensive play in the second half.  I attended the Mustangs tailgate after and that may lead into a new series of blog posts where I review and cover tailgates!  Look for a post about it within a day or two.
The upset or at least a shocker so far this season has to be Mary Washington ousting Hampden-Sydney 9-7.  I don't think anyone saw that coming after HS had had some hype coming into the season.
Salisbury has answered its critics with vigor by opening up 3-0 and by putting a stamp on their victory over Lynchburg.  This was the first test for the Gulls on their road to 3-peat.  Kylor Berkman looks unstoppable.  I know he put up big numbers against some lower talent, but putting in 4-3 against the Hornets is never an easy task.
This week we have some great match ups.
The Game of the Week: #12 Haverford @ #5 Cabrini
Better Bring Your Mittens:  #18 Western New England @ #3 Cortland State
The Haves or the Have Nots:  #8 Stevenson @ #15 Stevens Tech
Make or Break It Early:  Ohio Wesleyan @ #10 Lynchburg
And don't forget #2 Gettysburg finally opens up to make their own Championship run at home against Hampden-Sydney on Saturday.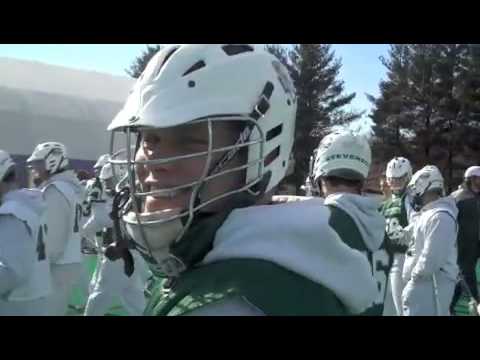 The Mustang Blog - Part 1