Originally published on LaxSpot.com on 4/30/08
Punk has been laying low for the most part as of late. I got to go to a great show this past week featuring Trever Keith from Face to Face. He played his new solo album but announced that Face to Face is back together (well part-time anyway) but is planning on touring again starting this summer. It is a must make show for anyone who is a fan, or is into any type of music!
So there is a big weekend coming up to decide the seedings in all divsions. I can't give any brackets, because that would take too much thought tonight. But if the Final Four weekend was upon us, here are Punk's picks. On Sunday, May 4th, we'll have a better picture of what to expect.
Most of D1 is pretty much set. Will there be a Delaware this year, who knows. Duke had a handle on UVA in the ACC finals until the 4th quarter, but with that potent offense, they should cruise into the Final Four. In D2 will most likely be the norm. D3 however, watch out for Cortland. They are putting up numbers and I don't think that anyone in D3 can stop Ryan Heath. Gburg may just put a stop to Salisbury's streak of finals appearences.
D1:
Duke
UVA
Syracuse
Georgetown
Champion: Duke
D2:
Lemoyne
Limestone
Champion: Lemoyne
D3:
Gettysburg
Cortland
Champion: Cortland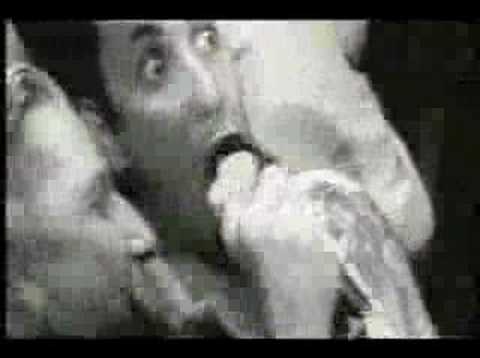 Face to Face - Disconnected